Öppna nya funktioner med
Premium
Premium-bortgivningar
We're running daily, weekly and monthly giveaways for our Premium users (could be found on your personal Premium page). You join today's giveaways automatically when you refill balance on this day so this is your chance to win awesome skins by doing nothing!
Dina gratiskistor denna månad
Anpassa din profil
Du kan välja en personlig bakgrund för din användarsida.
Klicka bara på knappen!
Få gratissymboler!
Event-dedicated cases you can get tokens from are marked with event icon.
Exklusiv möjlighet att vinna de allra bästa föremålen! Spara dina event-tokens, använd dem på hjulet och vinn ett pris!
Premium Fortune Wheel-polletter

Gratis symboler
Premium Fortune Wheel-symboler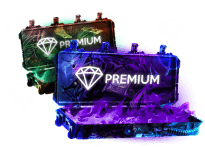 Premium-kistor
Exklusiv premium-åtkomst till väskor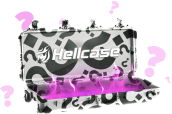 Exklusiva kistor
Populära och tids-testade CS:GO-väskor

Bonus för påfyllning
En angenäm bonus till din nästa påfyllning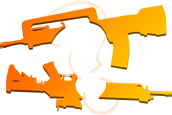 Slumpmässig sällsynt
Dina favoriter av CS:GO vapenskins
Gratis balans
Balansera för att ha ännu roligare