★ Huntsman Knife | Tiger Tooth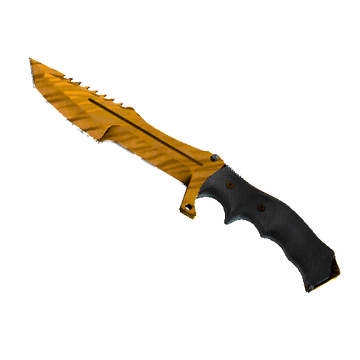 ★ Huntsman Knife | Tiger Tooth
A knife designed for modern tactical uses, the blade is well suited for a range of both combat and utilitarian needs. The unique Tanto point allows for maximum penetration through even the toughest of surfaces. It has been anodized orange and hand-etched in a tiger stripe pattern. Like the tiger it is rare... like the tiger it is deadly...
| Exterior | Regular | StatTrak™ |
| --- | --- | --- |
| Minimal Wear | 217.05 | 223.11 |
| Factory New | 214.36 | 260.11 |
★ Huntsman Knife | Tiger Tooth se poate poate găsi în
Premium KnivesTemporar indisponibil
132.00
DreamTemporar indisponibil
50.00
HatchetTemporar indisponibil
40.00
RubiconTemporar indisponibil
47.00
Poți încerca să câștigi acest articol în Upgrader
Upgrade
Poți găsi acest articol în contract
Contract
Folosim cookie-urile ca să oferim o experiență mai bună de navigare, să analizăm traficul pe site, să personalizăm conținutul și să oferim reclame țintite.
Citește despre cum folosim cookie-urile și cum le poți controla în
Politica de confidențialitate
.
StatTrak™
{{item.weapon_name}}
| {{item.skin_name}}
({{item.steam_exterior}})
esc
{{ lang.open_hotkeys_esc }}
s
{{ lang.open_hotkeys_sell }}
r
{{ lang.open_hotkeys_repeat }}
+
x
{{ event_tokens.count }}
evenimentul se încheie în
total tokenuri colectate
{{ event_tokens.count_total }}
OFERĂ ÎN SCHIMBUL PREMIILOR