Aby otworzyć skrzynki, zaloguj się przez Steam.
To niezbędne, by odebrać wygraną.
Zaloguj przez Steam
Glock-18 | Twilight Galaxy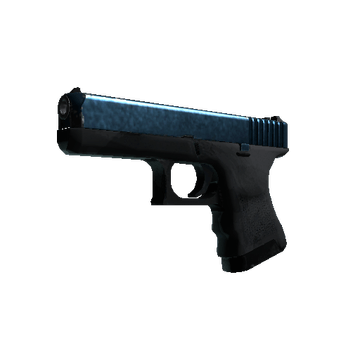 Glock-18 | Twilight Galaxy
The Glock 18 is a serviceable first-round pistol that works best against unarmored opponents and is capable of firing three-round bursts. It has been painted with metal flake paint. Stars are just pin pricks at the darkness
| Exterior | Regular | StatTrak™ |
| --- | --- | --- |
| Field-Tested | 18.43 | - |
| Minimal Wear | 21.14 | - |
| Factory New | 27.41 | - |
Collection
The Chop Shop Collection
Glock-18 | Twilight Galaxy contain in cases
ClassifiedTemporarily unavailable
4.20
GLOCK-18Temporarily unavailable
1.50
AdvancedTemporarily unavailable
11.44
Let It SnowTemporarily unavailable
8.50
You can try to win this item in upgrade
Ulepsz
You can find this item in contract
Kontrakt
Wykorzystujemy pliki cookie, aby oferować Ci lepsze doświadczenia podczas przeglądania sieci, analizować ruch na stronie, personalizować treści i dostarczać targetowane reklamy.
Przeczytaj o tym, jak wykorzystujemy pliki cookie i w jaki sposób możesz je kontrolować w naszej
Polityce Prywatności
. Dalsze korzystanie z tej strony internetowej oznacza, że akceptujesz warunki korzystania przez nas z plików cookie.