Melde dich über Steam an, um Kisten zu öffnen.
Dies ist erforderlich, um deine Gewinne zu erhalten
Mit Steam anmelden
M4A1-S | Hot Rod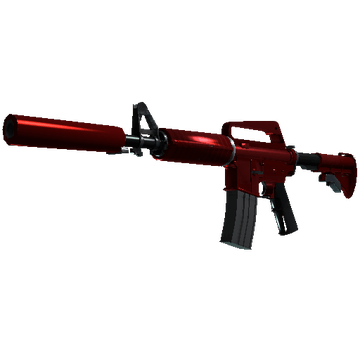 M4A1-S | Hot Rod
With a smaller magazine than its unmuffled counterpart, the silenced M4A1 provides quieter shots with less recoil and better accuracy. It has been painted with a chrome base coat and candied in transparent red anodized effect paint. Automatic. Systematic. Hydromatic.
| Exterior | Regular | StatTrak™ |
| --- | --- | --- |
| Minimal Wear | 82.04 | - |
| Factory New | 90.55 | - |
Collection
The Chop Shop Collection
M4A1-S | Hot Rod contain in cases
ClassifiedTemporarily unavailable
4.20
M4Temporarily unavailable
5.00
PremiumTemporarily unavailable
29.00
DiamondTemporarily unavailable
186.00
DreamTemporarily unavailable
50.00
The Kindest ElfTemporarily unavailable
41.25
ContrabandTemporarily unavailable
49.00
PatienceTemporarily unavailable
26.00
Makeshift ChemistryTemporarily unavailable
26.50
InsurgencyTemporarily unavailable
28.00
You can try to win this item in upgrade
Verbessern
You can find this item in contract
Vertrag
Wir verwenden Cookies, um dir ein besseres Erlebnis beim Durchsuchen unserer Webseite zu bieten, um den Datenverkehr unserer Webseite zu analysieren, um Inhalte zu personalisieren und zielgerichtete Werbung anzubieten.
Informationen dazu, wie wir unsere Cookies verwenden und wie du sie verwalten kannst, erhältst zu in unseren
Datenschutzbestimmungen
. Durch die weitere Benutzung unserer Webseite stimmst du unserer Verwendung von Cookies zu.