Melde dich über Steam an, um Kisten zu öffnen.
Dies ist erforderlich, um deine Gewinne zu erhalten
Mit Steam anmelden
AWP | Asiimov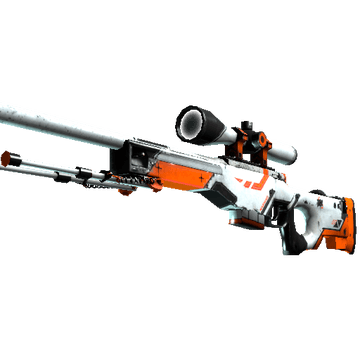 AWP | Asiimov
High risk and high reward, the infamous AWP is recognizable by its signature report and one-shot, one-kill policy. It has been custom painted with a sci-fi design. Anyone can predict the future... a visionary shapes it
| Exterior | Regular | StatTrak™ |
| --- | --- | --- |
| Battle-Scarred | 39.53 | 90.81 |
| Well-Worn | 49.28 | 118.06 |
| Field-Tested | 63.73 | 167.48 |
Collection
The Phoenix Collection
AWP | Asiimov contain in cases
CovertTemporarily unavailable
7.00
Operation PhoenixTemporarily unavailable
1.50
AWPTemporarily unavailable
4.50
PremiumTemporarily unavailable
29.00
StatTrak™Temporarily unavailable
9.90
Knife LifeTemporarily unavailable
9.00
IllusionTemporarily unavailable
8.36
AdvancedTemporarily unavailable
13.00
The Kindest ElfTemporarily unavailable
41.25
Makeshift ChemistryTemporarily unavailable
26.50
SurroundTemporarily unavailable
17.60
DC HeroesTemporarily unavailable
5.80
You can try to win this item in upgrade
Verbessern
You can find this item in contract
Vertrag
Wir verwenden Cookies, um dir ein besseres Erlebnis beim Durchsuchen unserer Webseite zu bieten, um den Datenverkehr unserer Webseite zu analysieren, um Inhalte zu personalisieren und zielgerichtete Werbung anzubieten.
Informationen dazu, wie wir unsere Cookies verwenden und wie du sie verwalten kannst, erhältst zu in unseren
Datenschutzbestimmungen
. Durch die weitere Benutzung unserer Webseite stimmst du unserer Verwendung von Cookies zu.