Melde dich über Steam an, um Kisten zu öffnen.
Dies ist erforderlich, um deine Gewinne zu erhalten
Mit Steam anmelden
★ Huntsman Knife | Tiger Tooth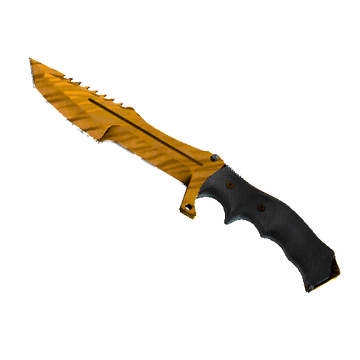 ★ Huntsman Knife | Tiger Tooth
Factory New
A knife designed for modern tactical uses, the blade is well suited for a range of both combat and utilitarian needs. The unique Tanto point allows for maximum penetration through even the toughest of surfaces. It has been anodized orange and hand-etched in a tiger stripe pattern. Like the tiger it is rare... like the tiger it is deadly...
| Exterior | Regular | StatTrak™ |
| --- | --- | --- |
| Minimal Wear | 207.99 | 221.52 |
| Factory New | 195.76 | 247.79 |
★ Huntsman Knife | Tiger Tooth

contain in cases
Wir verwenden Cookies, um dir ein besseres Erlebnis beim Durchsuchen unserer Webseite zu bieten, um den Datenverkehr unserer Webseite zu analysieren, um Inhalte zu personalisieren und zielgerichtete Werbung anzubieten.
Informationen dazu, wie wir unsere Cookies verwenden und wie du sie verwalten kannst, erhältst zu in unseren
Datenschutzbestimmungen
. Durch die weitere Benutzung unserer Webseite stimmst du unserer Verwendung von Cookies zu.